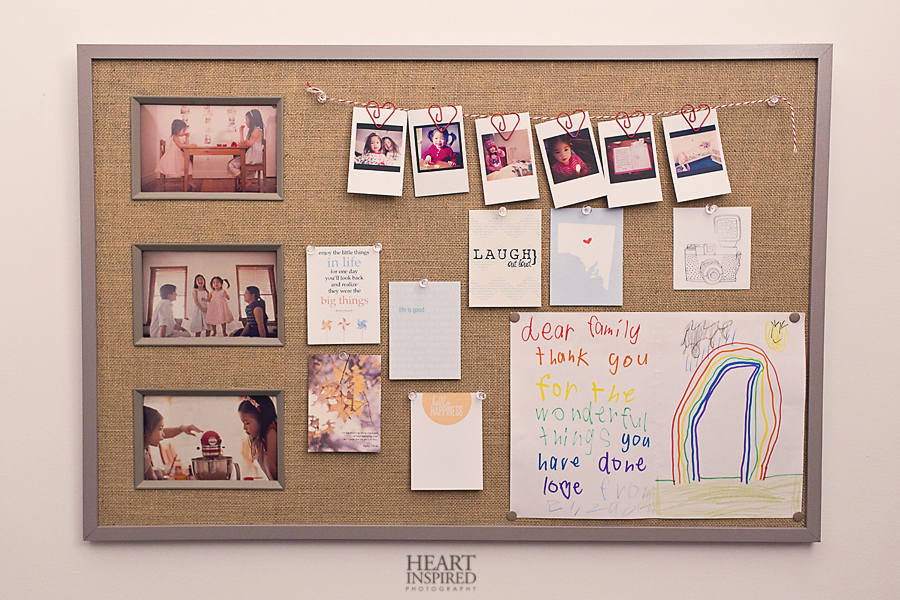 I've recently become a bit of a fan of inspiration boards… Not just for their ability to provide daily inspiration, but because they are an easy way to display and share photos in a non-commited way and easy to change on a whim.  Which is good for people like me who are indecisive and change their mind about their favourite photos…. (which in my case is often because I have tooooo many photos to choose from!)
Last week I found this cute inspiration board at Target for $20.  I just loved the hessian background and the 3 slots of photos were an added bonus and just perfect for what I wanted to do.  So last Thursday night I sat down and pulled it all together and I thought I'd share a few details on how I created this board … it took me about an hour and a half from start to finish.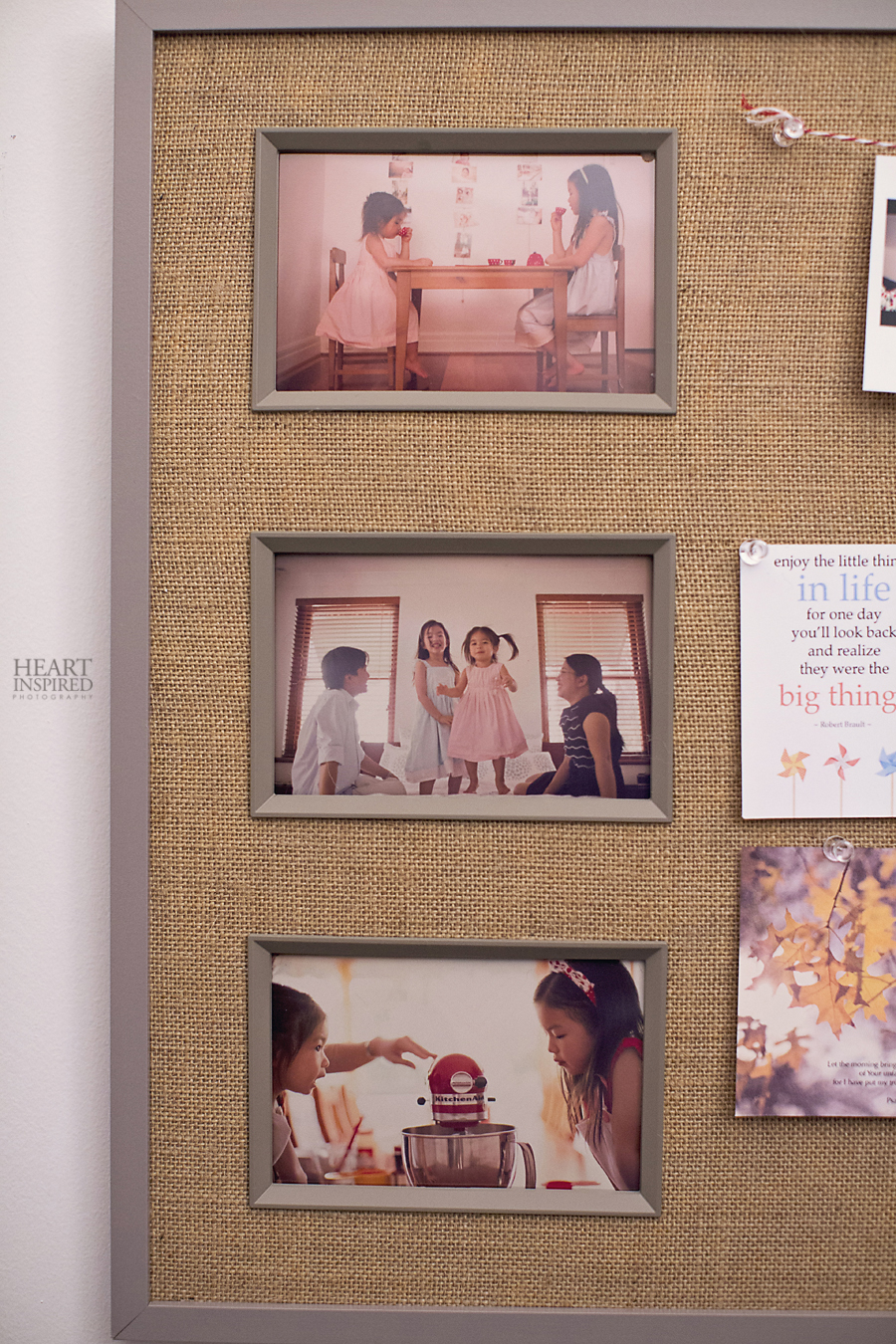 Firstly – these photos in the frame inserts are from a family photo session I had done by the lovely Lucy from Lucy Jane Photography way back in January (yep, even photographers need to have family photos done!  I love having photos of us as a family!).  I've got a whole stack of photos from this session printed waiting to be displayed/put into an album… so the longest thing about this process was deciding which three photos to use…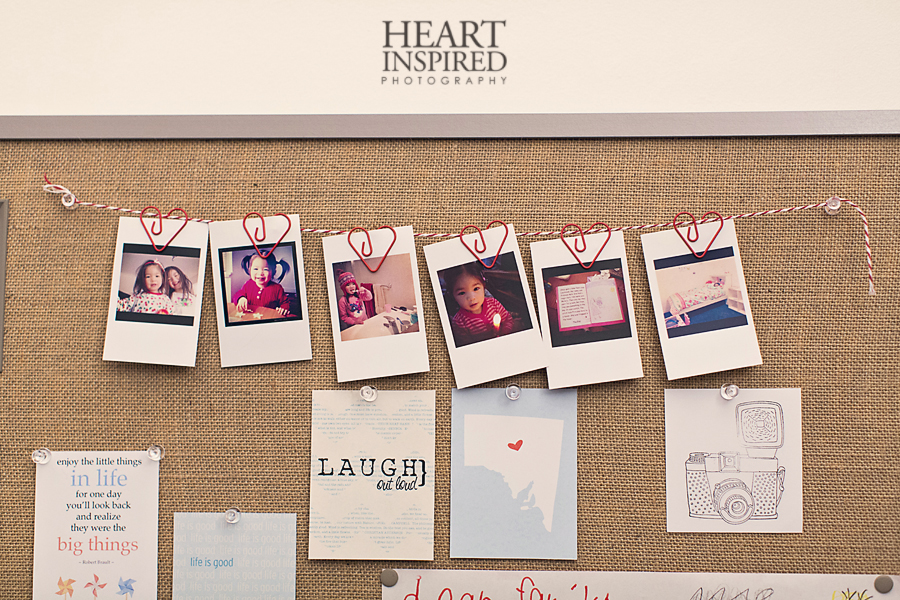 These cute little prints are just iPhone photos I've taken with Instagram.  I printed them using printstagram which falls under the Social Print Studio banner…. These are the mini prints and I think they are a great little size.  I'm a big believer in the best camera being the one you have with you… So despite the fact I have a big camera with all the fancy lenses, I'm often snapping photos with my iPhone of just everyday moments because that's the camera I have with me… It's an easy way to capture real life…

 I've hung these prints on some red and white striped twine which has been tied around some clear drawing pins and used heart paperclips to hold it all together.  The drawing pins and heart paperclips are from kikki.k.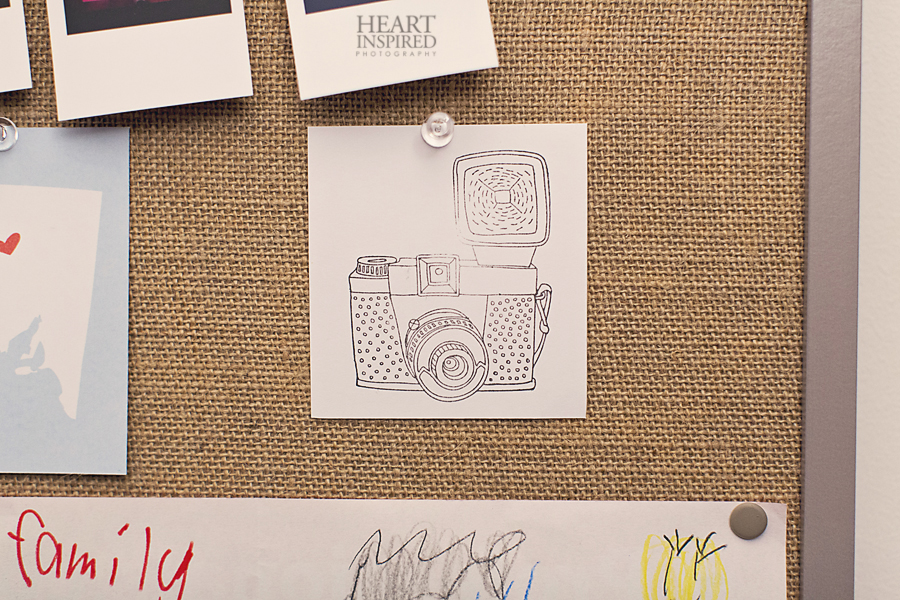 This little camera image was created from a wooden rubber stamp I found at Typo.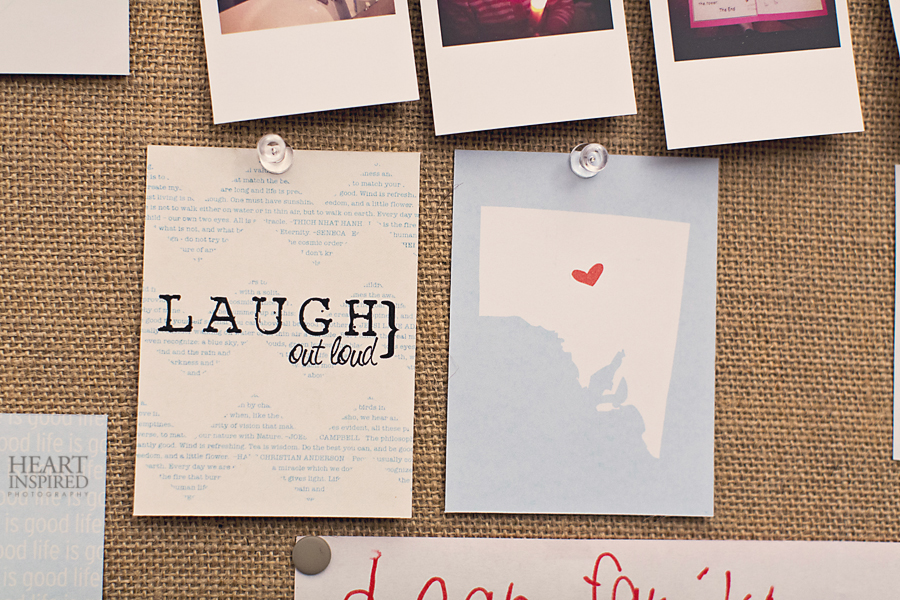 I used 3×4 inch journaling cards to fill in the rest of the inspiration board… 3×4 inch cards are popular with people doing Project Life (I had grand plans to do this, but have been a total failure at this!). It's pretty easy to whip up some 3×4 inch designs and print 6 to an A4 page… I printed these using some 180gsm A4 card stock to create these cards.
Some of these are ready-made journaling card designs from Wild Blueberry Ink and others I created myself using elements/kits from Wild Blueberry Ink.
The "Laugh Out Loud" card is created based on patterned paper from The Good Life Collaboration kit and the word art is from Felicity.
The map of South Australia with a heart is a ready-made card from the Down Under Love journalling card collection.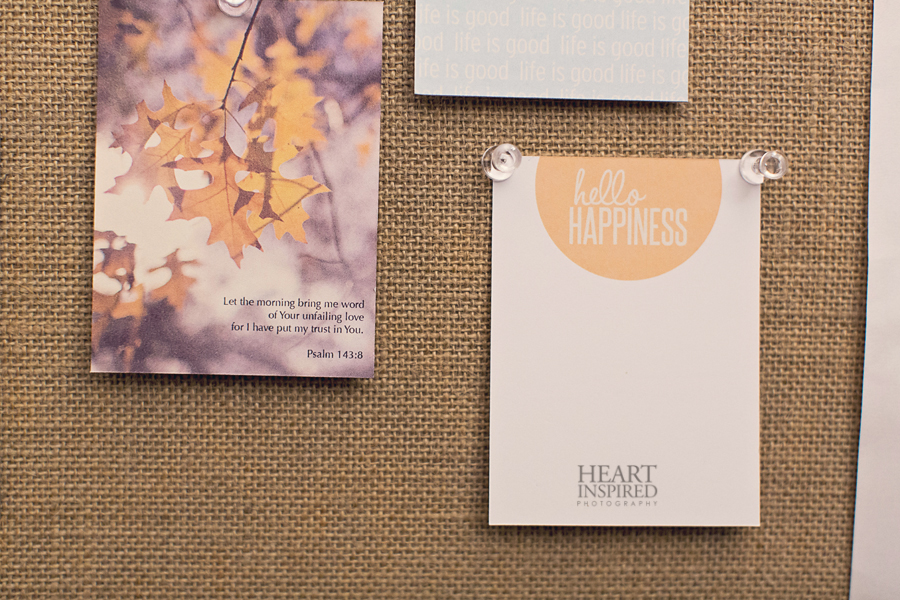 The card with the psalm verse was one I created myself using a photo I took recently when I was in Melbourne and the hello happiness card is a ready-made card from The Good Life Journaling Card collection.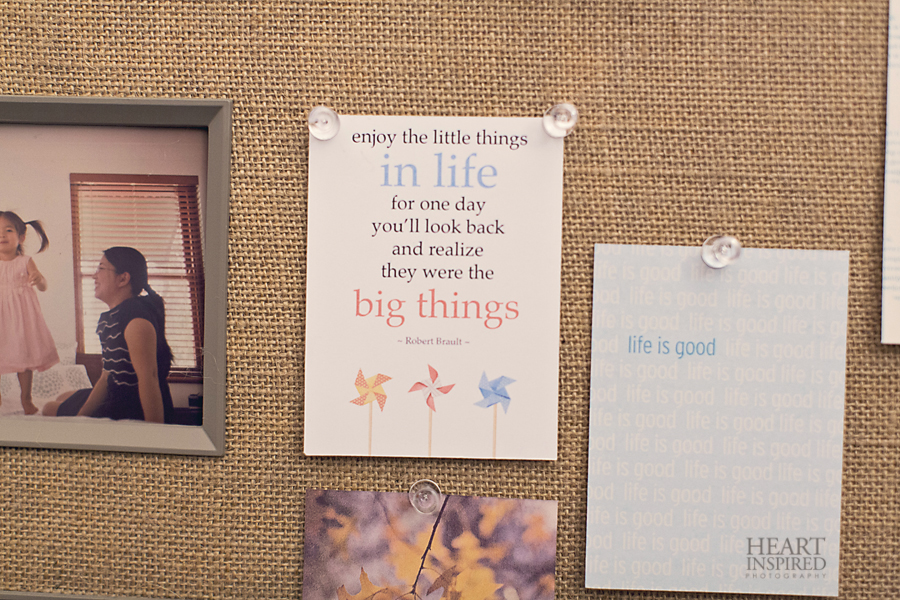 The "Enjoy the Little Things" card is a quote that have always loved, so I created my own journalling card for this… I used elements from Innocence for this card.  The "Life is Good" card is another ready-made journalling card from The Good Life Journaling Card collection.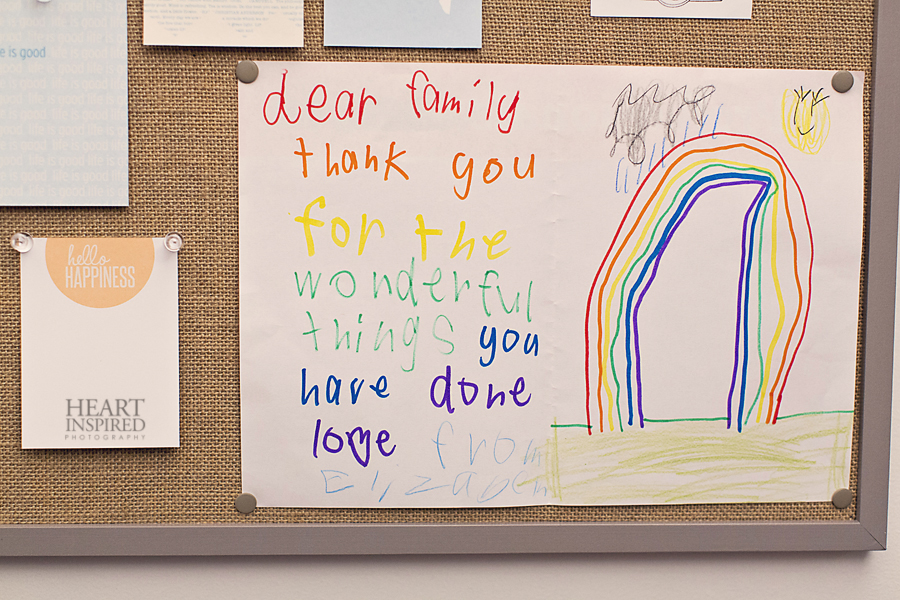 Lastly, if you couldn't tell, this colourful artwork is an original… created by my big girl Elizabeth at school last week… It makes me smile, so I really couldn't resist putting it on display here… My children are one of the biggest inspirations in my life, so it's only fitting that this board should feature something from my kids.

And there you have it… an inspiration board in an hour and a half… I hope this has given you some ideas on how to share and display your life… I'm working on another inspiration board for my office at the moment too, so there will be a second part to this inspiration board series coming up in the future.  In the meantime though, if you're inspired to create a board, link me up with your creation, I'd love to see…