So it's been quite a week… it's the last week of school and we've been getting ready to wind down for the holidays, but at the same time we're trying to get through the to-do list… make cakes for the cake stall… go cheer on my big girl at sports day… coordinate meetings to get some house repairs done… organise stuff for a little getaway…
So unfortunately, the most glamourous thing I could muster up this week was a bit of "Mummy Glamour"… which is really as unglamourous as it sounds…. LOL… I'm not in the habit of taking self portraits of myself, so I thought I'd try something different and loosely interpret this week's theme…
Usually I potter about my days in the most comfortable clothes I can find (usually my skinny jeans and a top)… and in the mornings, I try to find some time to put on a touch of bb cream (if anyone is wondering I think Garnier's BB cream for combination skin is totally awesome!) and a hint of lipgloss… and voila… that's how you'll find me most days… in my "everyday glamour"… Ha!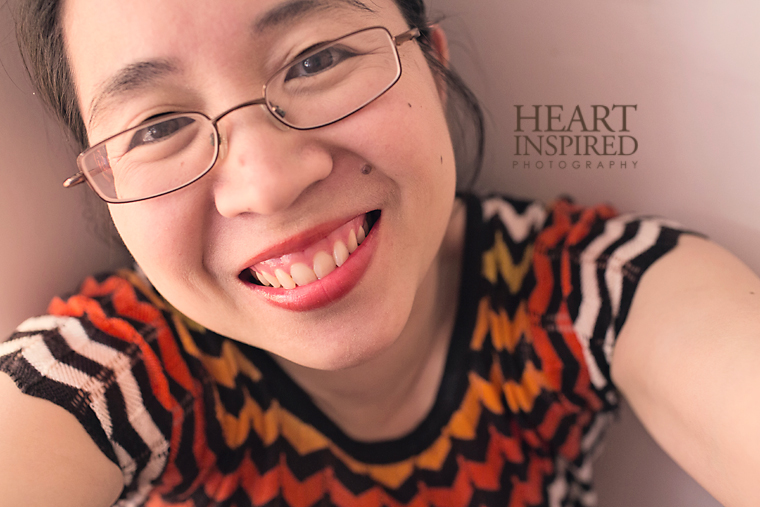 As a random side note – this morning Catherine and I were grocery shopping and as we were wandering down on the aisles, she started shouting "I see Mummy! I see Mummy!" and pointed animatedly at the shelves.  So I had to backtrack and she made me stop in front of one of the shelves with this on it (photo snapped with the iphone):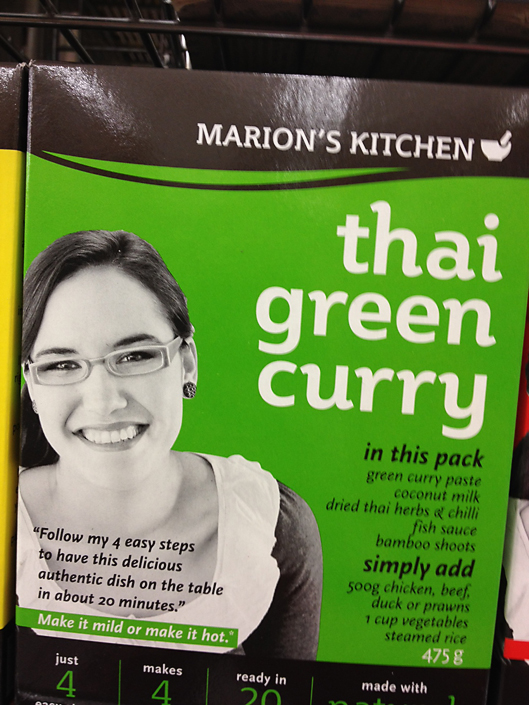 My crazy two year old totally makes me laugh…. She must think anyone with dark hair and glasses looks like me!  Thanks for thinking I look like an ex-Masterchef contestant though Catherine… I'll take it as a compliment :)… Does anyone out there see the resemblance?  And all of you out there, you can start calling me Marion…

Now please hop over and visit Cara Harrison to see what glamour she has in store for us.  Thanks for dropping by!