I was really lacking inspiration for this week's theme… I'd tried a couple of things, but nothing was really working out for me…. Until I dragged my DSLR out grocery shopping with me this morning so I could take a photo for the August Photo-A-Day challenge I'm doing with the Coastlens group…
The place where I do most of my grocery shopping often has traffic control in place to keep the traffic flowing on the small street it runs off… And on most Fridays there is always the same lady directing traffic… She is the most enthusiastic woman and greets everyone with a huge smile and a friendly wave as she directs the cars onto the street… She actually makes me break out into a huge grin when I see her, because her energy is so infectious…  As I drove out of the car park today, I glanced into my rear view mirror and the street scene with her standing in it really caught my eye, so I fortunately managed to pullover in a 15 minute zone parking spot, grabbed my camera and switched lenses, and walked 10 steps back down and grabbed a photo.
Traffic control lady – you do a job that many would find mundane and boring… yet they way you make me smile makes a difference to my day and I admire you for your positive attitude to life… Thank you for being my inspiration today!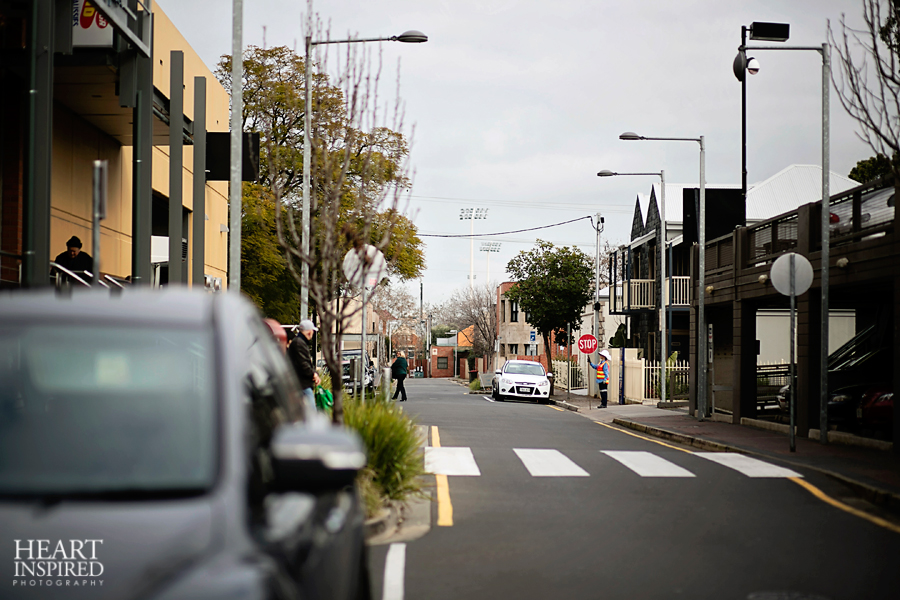 Now please head over the visit Cara Harrison and see what street scene she's captured this week!  Thanks for dropping by!