I will freely admit that I am not a fan of winter… the cold… the rain… the billions of layers you have to wear… the whole trying to keep warm thing… I just don't find winter all that fun.  However… there is one thing I do love about winter… and that is cooking lovely hot, hearty soups… There's nothing like a bowl of steaming hot noodle soup on a winter's day for dinner (or lunch or breakfast even!)…  Soup making is a tradition and a legacy I continue from my mum, who adored and loved cooking and would spent many hours cooking soups for our family…. Everytime I make soup, it makes me think of her.
So today, I broke out my shiny metallic stockpot … and while I know how to make a number of classic Vietnamese soups (I think I make a pretty good pho!)…  I decided to try my hand at making a classic Vietnamese soup that I've never made before… Spicy Beef Noodle Soup (or as it is known in vietnamese "Bun Bo Hue")… You'll have to excuse the drip marks on the side of the pot… but that's a sign of a well-loved pot right?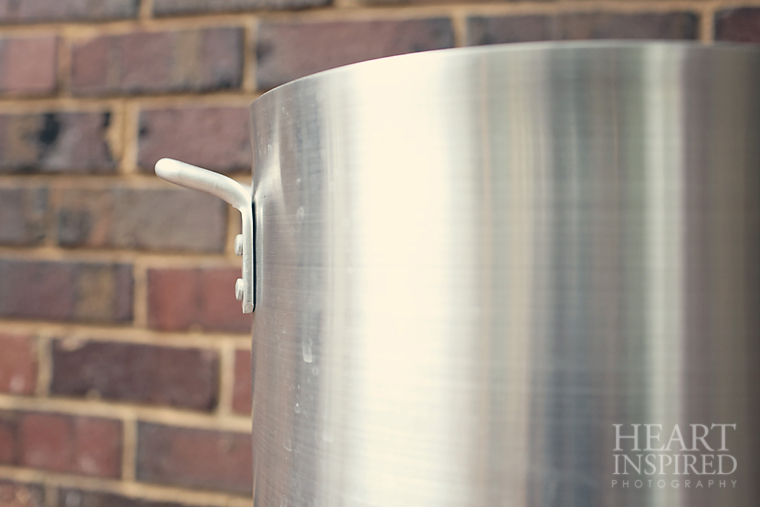 It's a beautifully complex stock that needs to be simmered for several hours and is made with both pork and beef bones and is flavoured with lemongrass, annato seeds and chilli…  Here's a peek inside the pot while it was cooking… I know it doesn't look particularly appetising in this state!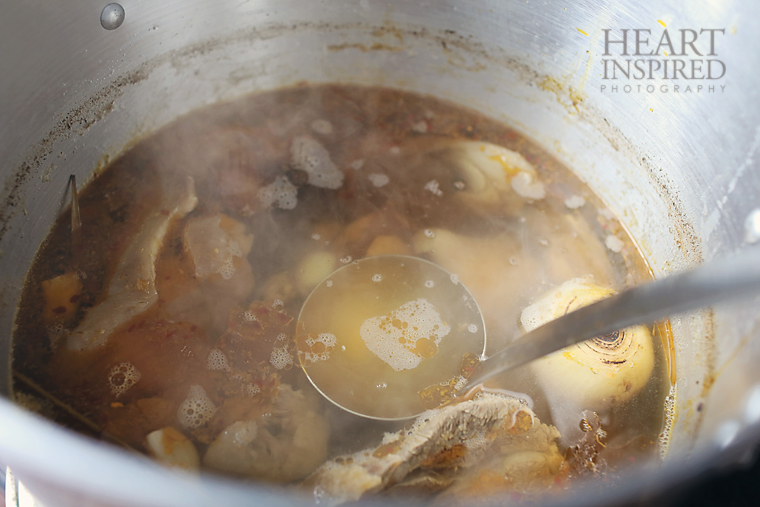 But once you put it together in a bowl with some noodles and fresh herbs, it is really quite delicious…  Here's how my bowl looked once I served it up…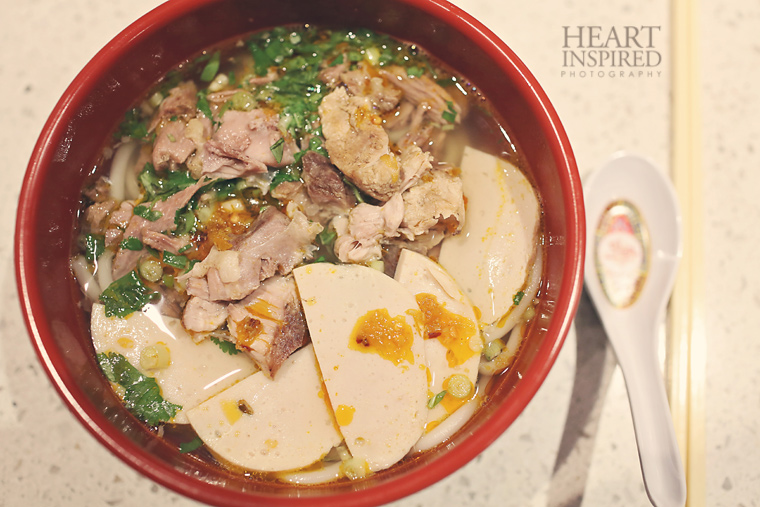 Not bad for my first attempt, but there's definitely room for improvement… I can't wait to try making it again!
Thanks for stopping by… now please pop over to Sabrina Koogler | Pearland, TX Child and Family Photographer to see her take on the challenge this week!