I've mentioned previously that I have been working on a little personal project and on my adventures, I have come across a great many awesome old doors…  This one door I discovered a couple of weeks ago (but I didn't have my camera on me that day) and it stuck out in my mind in particular as being perfect for this challenge this week… And abandoned building with an interesting abandoned door… It looks like it has so many stories it could tell about the people who once walked through it over the years.  So I bundled my Catherine up this morning and off we went for a morning walk in the brisk sub 10 degree Celcius weather!  I think it's safe to say you know you're crazy (I'd prefer to say "dedicated") when you're willing to brave the cold weather in search of something to photograph!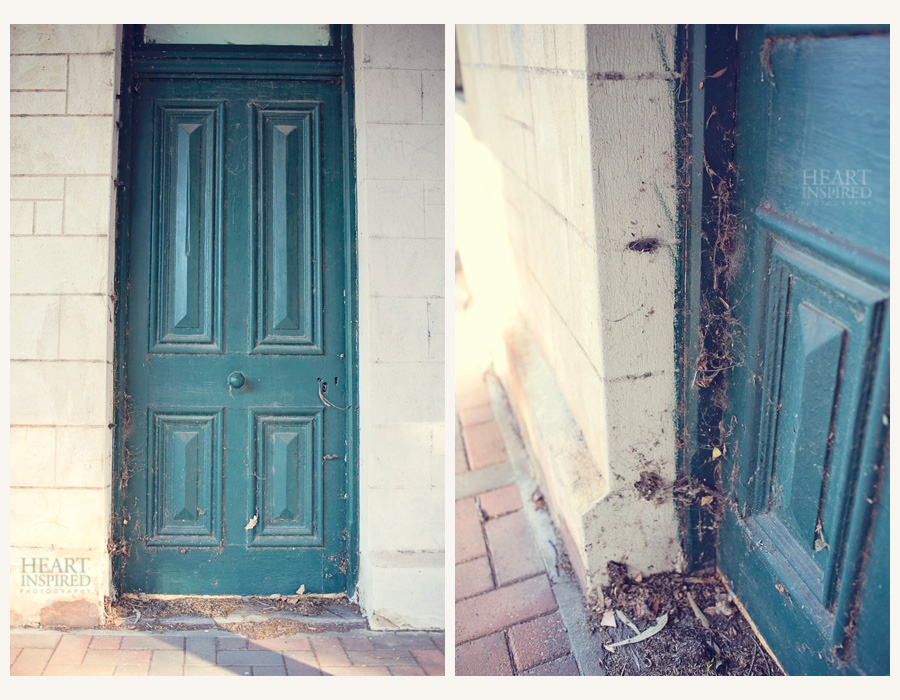 I'm particularly loving old doors as a backdrop at the moment… They add something different to what I normally photograph… So here's one of Catherine featuring the door… (She wouldn't come any closer to the door than that as she is a bit OCD and didn't like how dirty it was…LOL.. she gets that from her dad!)…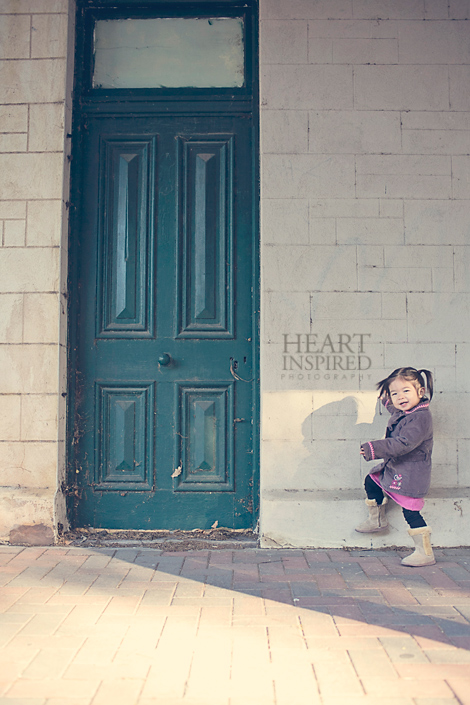 Now please go over and visit Linsey Stuckey who is next in our circle to see her take on the challenge this week… Thanks for dropping by this week!