An easy challenge this week after last week's way-out-of-my-comfort-zone "shoot a stranger" challenge!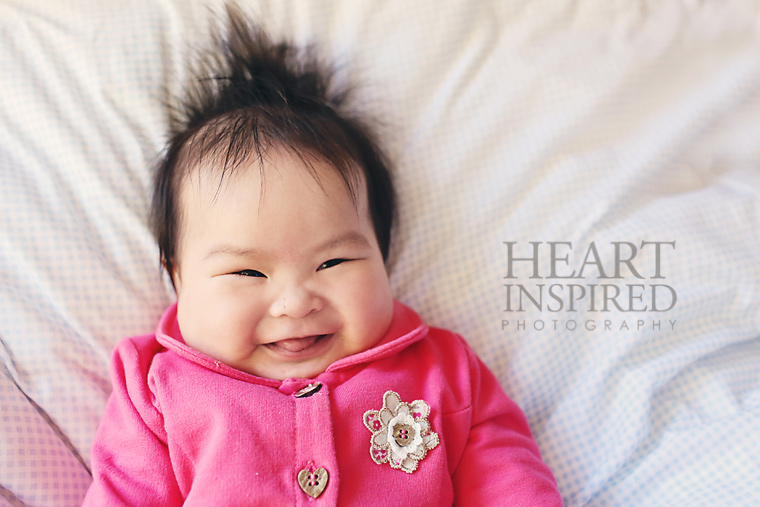 Here is my gorgeous almost 5 month old niece Sophia…. I dare you to try and tell me that this photo doesn't make you want to smile along too…  I don't think there is anything more endearing than an innocent baby smile…  I love how she smiles with her whole face and especially how her eyes disappear amongst those chubby baby cheeks…
Now please head visit our next photographer in the circle…. Sabrina Koogler | Pearland, TX Child and Family Photographer to see her interpretation of Innocence…
(Due to time zone differences, posts in our Project 52 circle may not all be up until Saturday morning, Adelaide time).