Have I mentioned that I'm dreading the terrible twos with my littest one?  It's such a paradoxical time… it's an age of being cute and adorable and learning so much about the world… but at the same time…. it's the age of complete irrationality.  I am currently faced with mini tantrums regularly… actually, make that hourly…. about the most random, often insignificant things.
Here's a quick glimpse of Catherine expressing her dislike for something very clearly… (I think I wasn't letting her hold my iphone) but then stopping just as fast as it started… and all of this within the span of about 20 seconds… (Excuse that little rash on her chin – we recently discovered she's allergic to bandaids on her face…)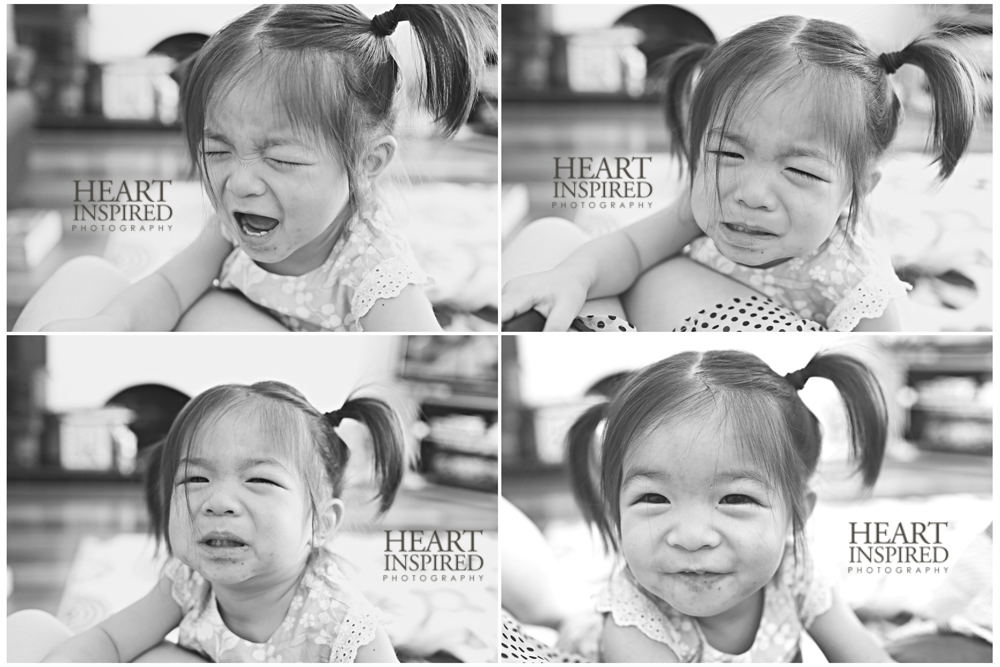 Toddlers… while they try our patience… we still love them… those cheeky grins just win us over every time….
Thanks for popping by… now please head on over to Sabrina Koogler | Pearland, TX Child and Family Photographer to see what expressive-ness she's going to be sharing with us this week!